Expand service with NCR's ATM network.
NCR has built the world's largest retail ATM network — a powerful platform purpose-built to help banks and credit unions of all sizes run their self-directed banking. Reduce cost to serve, increase speed to market and improve competitive stance with the only ATM network you need.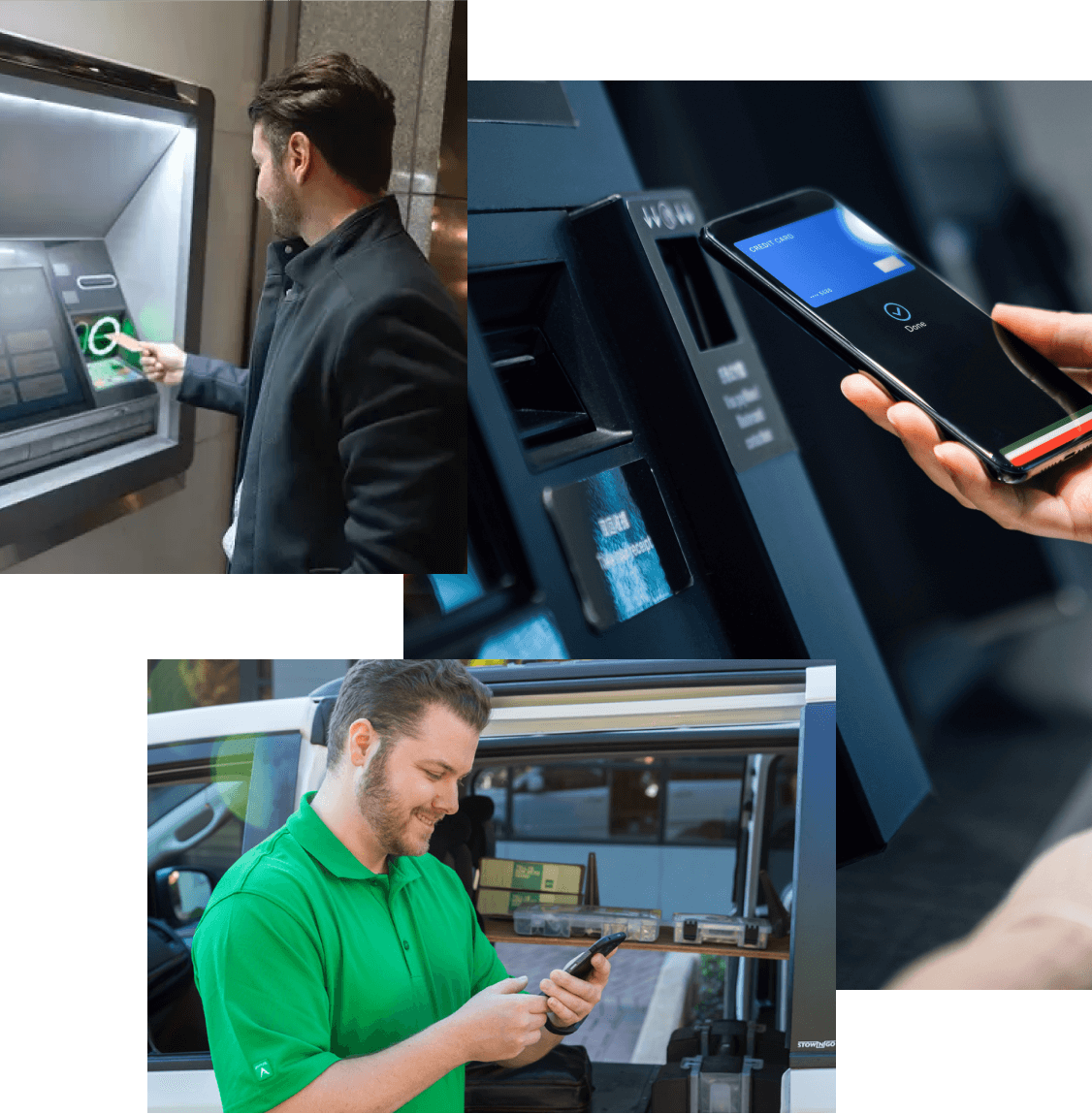 55,000
Anywhere, anytime cash access
1,200
Proven, trusted platform
60M
Cardholders with
Allpoint access
Preferred cash solution
Allpoint surcharge-free
ATM Network
Your cardholders need access to cash whenever they need it, wherever they are, but providing it can be costly and challenging. With the Allpoint Network, give customers access to surcharge-free cash at over 40,000 locations in the U.S. and 55,000 globally — a network that surpasses the top three U.S. banks combined.
‍
Allpoint ATMs, exclusively placed in retail locations, can be found in CVS Pharmacy, Walgreens, Target, Circle K and Kroger stores, to name a few
‍
Allpoint+ deposit ATMs, available in many of the top metropolitan areas, bring Allpoint convenience to cash deposits
‍
One convenient network, two options to fit your needs: Allpoint is the natural choice to power the physical banking needs of banks, credit unions, prepaid programs and fintechs alike.
Your locations. Our expertise.
ATM as a service from NCR takes all we have learned about operating ATMs globally and delivers it in one package to help you run your self-service banking strategy. You get to offload the challenges of managing branch-bound and remote ATMs to an expert. From ATM ownership and maintenance to transaction processing and cash provisioning, NCR transforms your ATM channel from a costly distraction into a cost effective differentiator that both you and your customers can count on.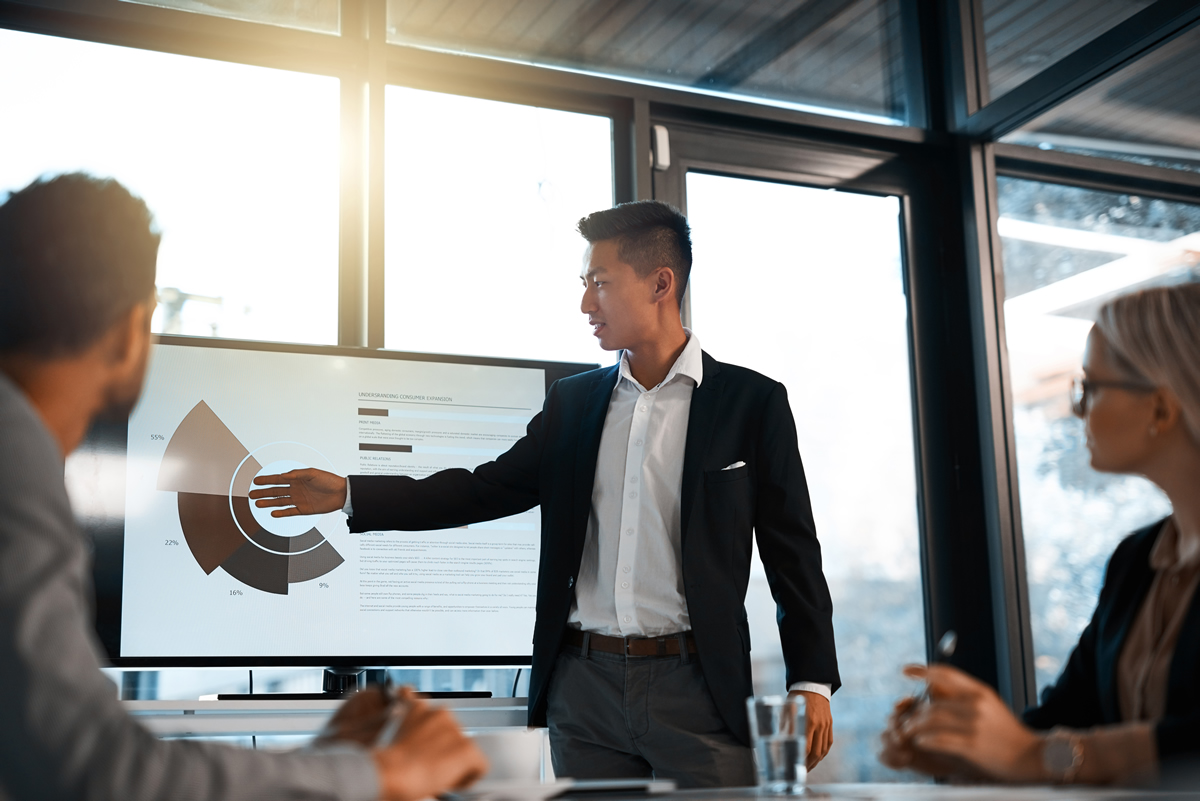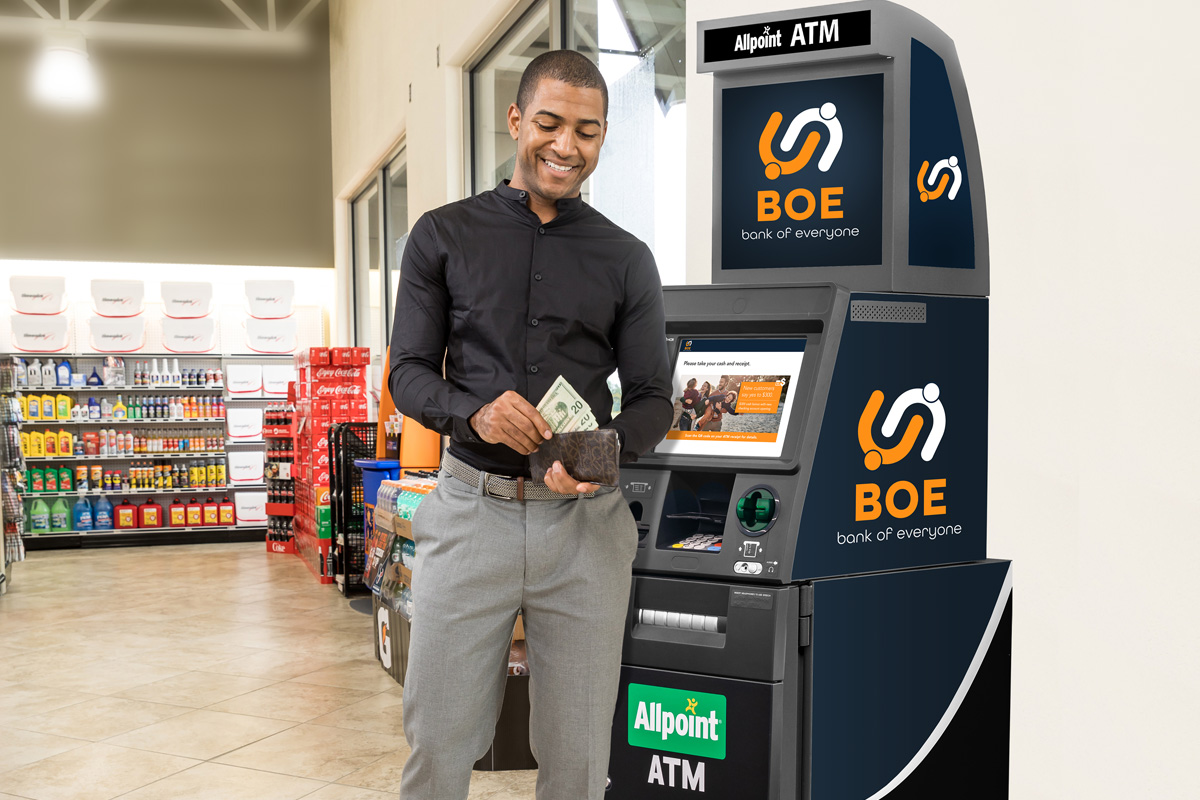 Brand visibility and service delivery.
ATM branding from NCR delivers a differentiated marketing program that both builds your brand and enhances service delivery. When you place your brand on NCR's network of ATMs, your customers receive fee-free banking at all branded locations, while you create brand affinity for the thousands of customers and prospects who walk past the ATMs in prime retail locations every day. A fast, cost-effective alternative to costly branches and traditional marketing programs.
Cardless cash: A world of opportunity.
Since the early days of self-service banking, a plastic card has been the only way to access funds at the ATM. Not anymore. NCR Pay360 disconnects the card from digital account access, enabling consumers to access cash from virtually any digital account (bank account or otherwise) with a simple numeric code at tens of thousands of ATMs and self-checkout devices.
‍
Through our API, your app, call center, or online banking platform can issue NCR Pay360 cash codes that enable easy cash access in well-known retail locations. And what's more, that same API can enable cash to be loaded into accounts at thousands of properly equipped devices.
‍
Request
The customer requests cash from their provider app, through the website, on the phone, or through other means.
Receive code
The customer receives an NCR Pay360 cash code through their communication platform of choice.
Get cash
The customer visits an NCR Pay360-enabled ATM, enters their code, and completes their transaction.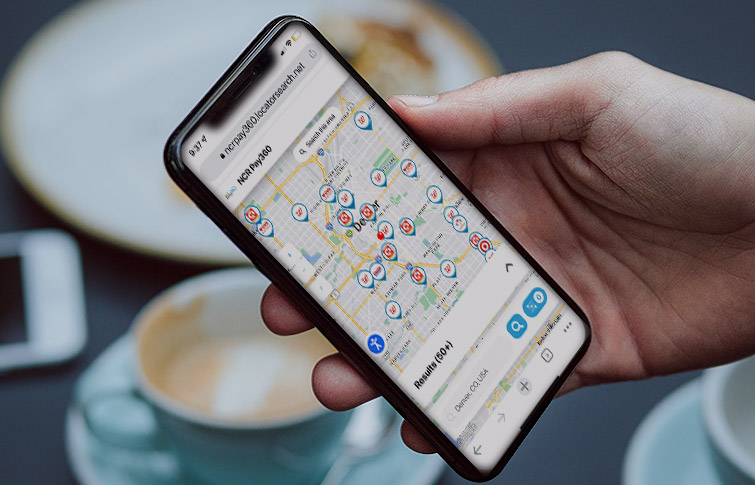 Intuitive location searching.
Making it easy for consumers to find your locations is often as important as the services provided at those locations. NCR's LocatorSearch is a leading location services tool with both web and mobile applications, seamlessly displaying your locations in our modern interface with our network locations, such as Allpoint ATMs or branded ATMs.
Not just any ATM network.
NCR's network of financial self-service kiosks serves as the physical backbone of thousands of financial institutions, fintechs and prepaid programs. In fact, over half of the largest banks and neobanks in the U.S. deliver service through our network. Why? Because NCR has put a focus on building not just a large-scale network, but one firmly grounded in quality.
‍
The quality of our network is unique to NCR, combining respected retail sites with an intense focus on experiential quality. We invest in improved security, in more capable hardware, in active-active transaction processing and in an intuitive and modern interface because it matters to your customers and ours. And we deploy this quality network in the locations consumers most frequently visit, including 7 of the 10 largest physical retailers in the U.S. and many more around the world.
‍